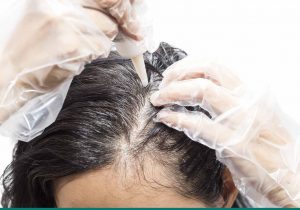 Colour on Lockdown….
Avoid ruining those roots on lock down- Volume is here to give you all our knowledge on what to do in this crisis many are facing – your not alone!!
If you have any form of highlighting in your hair, please please don't attempt any home colour kits. It may shift that root, but will cause your expensive colour work ( highlights/Balayage/ baby-lights ) to merge into an over colour and create an uneven, dull and khaki green finish!To add to this  it could take us many months and a Lora money to take your hair back to it original beautiful colour.
⚜️ Change up your parting! When you wear your hair the same way every day, the hair actually becomes more flat and your roots look darker than they actually are. If you switch the direction of your part, or messy it up a bit, the severity of the roots becomes less noticeable!